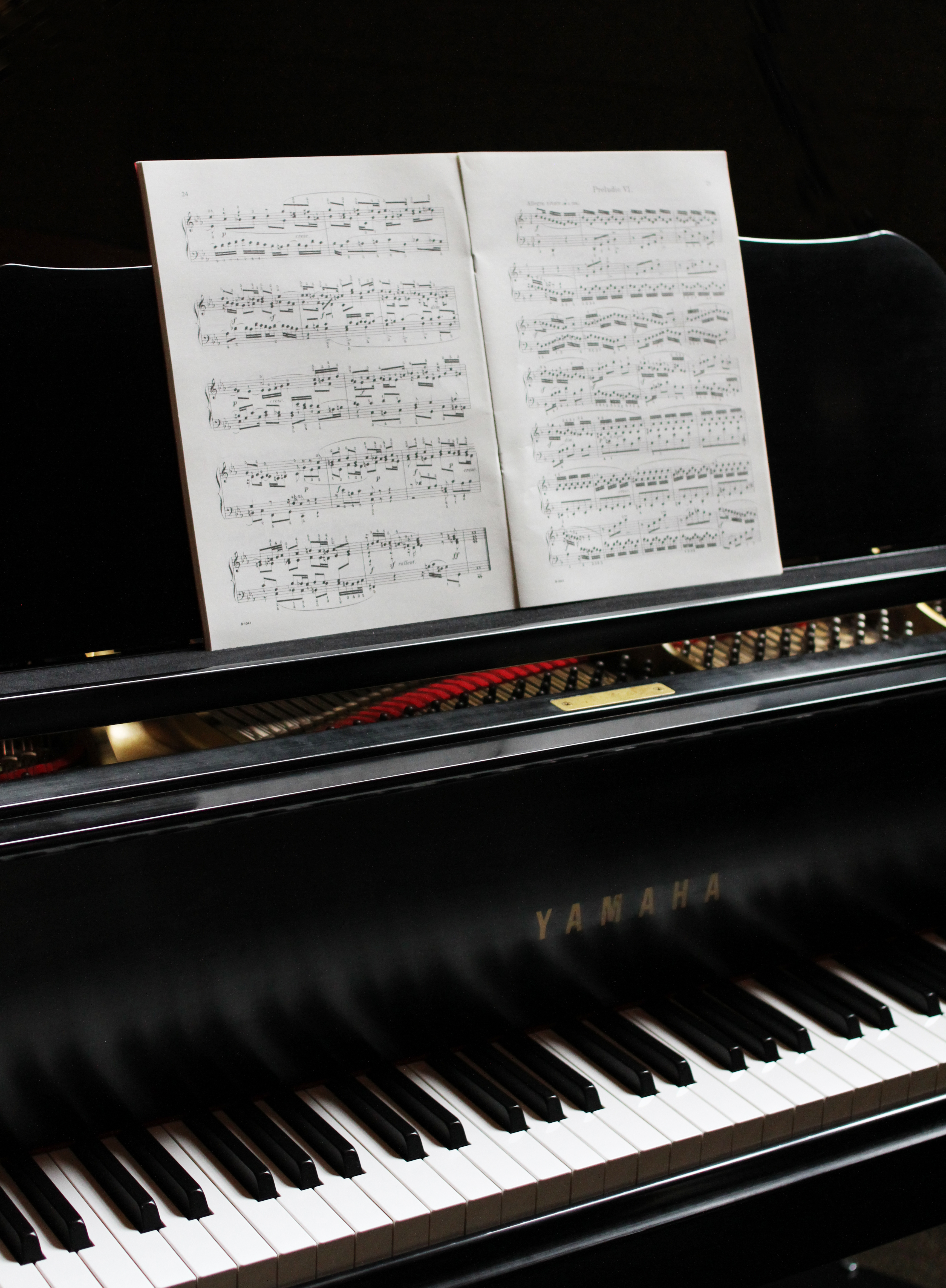 Parent Involvement:
Most students start off with much enthusiasm and vigor to practice.  This can wane as the practice becomes more difficult and schedules get busy.  I will do as much as I can to instill enthusiasm in practicing during lessons, but it is up to the parent at home to encourage the practice is takes to overcome any inertia that might prevent musical development.  There is much you can do as a parent to encourage your child.
Ideas to foster musical development:
Schedule practice time for your child in your home.
Supervise the first home practice sessions for younger children. For older children, check in from time to time with your child during a practice once a week and ask to hear a song from the assignment page.
Provide feedback and suggestions for me that might increase the effectiveness of each lesson. Written notes in the assignment book or email are the quickest way to do so as there is little time between lessons for conversation with parents.  Phone calls are always welcome.
Please ensure that your child arrives at their lesson at the appropriate time.
Student Responsibilities:
Complete daily practice assignments, doing all of the work assigned.
Be prepared for lesson by bringing all current books to class.
Keep fingernails trimmed short to ensure proper hand position and good technique.
Missed Lessons:
New this year – there are 29 scheduled dates for each student.  I am only charging for 28 lessons September – June.  This means that you will have one bonus lesson if you attend all lessons.  Otherwise, this extra lesson will serve as one makeup I'll allow each student.
There are no refunds given for missed lessons unless it's a family emergency – to be decided on between myself and the driver of the student.  This no refund policy includes all family vacations, sports, doctor appointments (unless in regards to emergency), illness unless prolonged (to be decided in discussion with me).
Please make your lesson time a priority.
Students are encouraged to attend lessons even if they have colds. Each student is asked to wash their hands before every lesson in the bathroom provided for their comfort.  Fever and intestinal issues would be an exception; please stay home if these are present.
If your child is unable to attend a lesson, please notify me by phone, text or email as soon as possible.
The studio follows the Bellevue School and/or Northshore/or Lake Washington/or Cedar Park School District weather policies.  In the event of your school's closure due to weather, announcements will be made over local radio and television stations.  However, if you feel you can make it safely to the studio, I will be happy to teach the lesson.  Weather cancellations will be credited to your next month's tuition account.
If I am ever unable to give your child a lesson due to unforeseen circumstances, I will notify you as soon as possible and credit your next month's account.
Books:
Piano Books – I will purchase books for your child for lessons. Your child will need 2-4 new books ($7-$10 each) approximately every 6-8 months, depending on their progress.  Supplement books are added as needed.  Payment for books is expected the next lesson after your student receives their book.  There are no refunds for piano books.
I provide a 3 ring binder for each student that can be used from year to year if well cared for. I will provide the assignment sheets and other papers for the binder.  The cost of the insert materials for 2017-2018 school year is a one time fee of $30 per student; this $30 is due by Nov. 1.  You will be invoiced for it in October.
Tuition Rates:
Lessons are scheduled for the full year – September through June.
Tuition is based on enrollment and not attendance. Payment of tuition reserves a time slot for your private lesson.
Tuition is also based on lesson length (30 or 45 minutes).  30 minute lessons are $30 per lesson; 45 minutes lessons are $40 per lesson.
Equal monthly tuition payments are calculated by multiplying 28 planned lessons by either $30 or $40 and divided by 9 equal monthly tuition payments (October – June).  Tuition is due on the first lesson of each month and is due absolutely no later than the 15th of every month.  A late fee of $10 will be assessed by the 15th of the month if payment or arrangements are not made by then.  Please let me know if you need to delay payment.
30 minute lessons are $94/month per student.
45 minute lessons are $125/month per student.
Payment calculations:
30 minutes = 28 lessons x $30 = $840 divided by 9 months = $94/month.
45 minutes = 28 lessons x $40 = $1120 divided by 9 months = $125/month.
[Remember: your student is actually scheduled for 29 lessons! The fee is based on 28 lessons.  You get a bonus lesson for the year.]
There is a $35.00 fee for any returned checks; this is what my bank charges me. Currently the studio accepts check or cash payments only; no credit cards.    Payment is due the first lesson of each month.  If I do go to credit card payments, the fees associated with it will be paid by the family that uses the card.
The Piano:
I advise you to have a piano or full-sized keyboard (88 keys) for practice. The piano should be tuned at least once a year. Keyboards do not need tuning.
What does tuition and the $30 fee cover?
Time reserved with the student.
Time spent in preparation for the student.
Trips to multiple music stores, lesson planning, bookkeeping, development of curriculum, etc.
Recital costs and preparations. (Programs, refreshments, facility rental – this rental fee is currently $250 per recital.)
Professional organization memberships. Memberships are maintained to enhance my teaching skills.
Professional journals – Publications to assist me in keeping current on new teaching materials and trends.
Studio expenses – Copying, computer software, incentive programs, instrument tunings, repairs.
Music books, my Tablet and CDs used in lessons.
Continuing education – Lessons and classes that keep me current on methods and techniques.
Book and music club memberships.
Discontinuing Lessons:
If you or your child wish to discontinue lessons, please let me know as soon as possible.  I require one month's notice.  I would like to end lessons on as positive a note as we can, so letting me know at least 4 weeks out will assist me in getting your child to a good stopping place.  Please let me know via e-mail or in person if you would like to discontinue lessons.